Over the weekend, we made the drive to San Antonio with Nonna, Papaw, Michael, Shannon and Kylie. We had breakfast and then headed that way. After a few snack stops along the way, we made it to the hotel and settled into our room. The very first thing Madi did when we walked into the hotel room was to find the bed farthest from the door, declare it hers, and JUMP on it. Kylie soon came and joined in on the fun while the rest of us unpacked.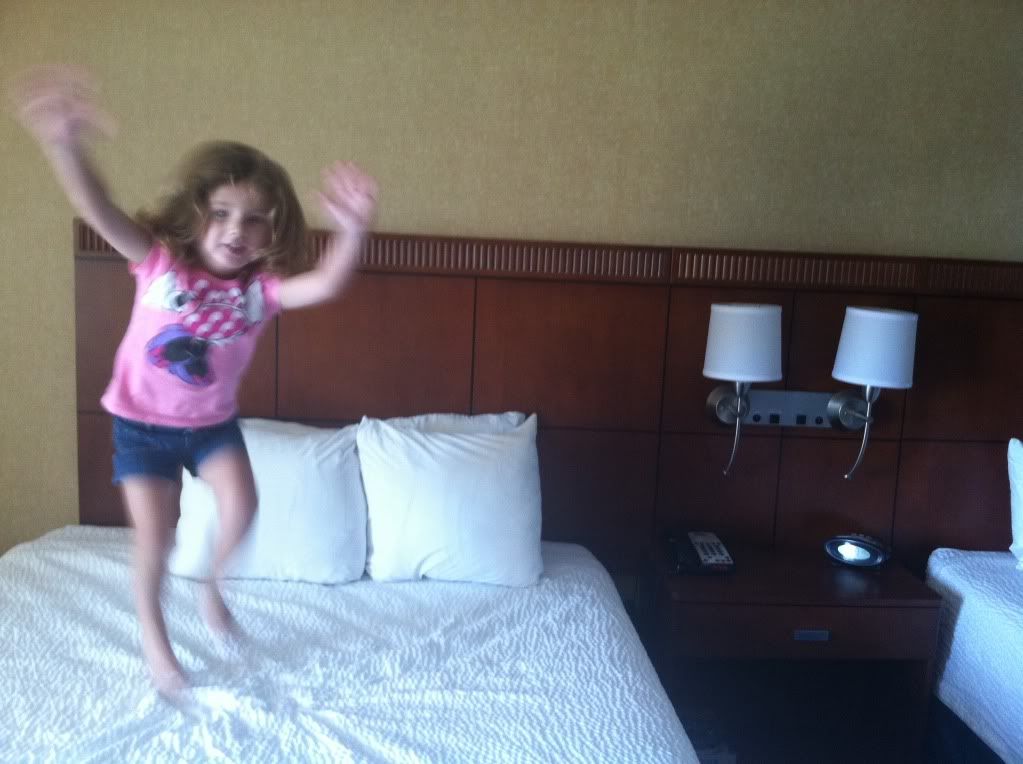 We went out for an early dinner and then came back to the hotel room to swim. Madi, of course, stayed in the hot tub. If there's one, she doesn't care about the pool. Kylie made two friends and they played Marco Polo for hours. Madi's face was red and she was sweating by the time she finally got out of the hot tub.
The next morning, we got up early, had breakfast and drove to Sea World. It was HOT. The park wasn't crowded like I expected though- at least not at first. I was a little worried about how Madi would react with the shows, but she once again surprised me. There was only one show that she got a little freaked out at. It was called Pets Ahoy and it was all about shelter pets doing tricks. Well, towards the end, a cat ran along pegs around the walls of the theater and when he got to the back of the theater, birds flew from the back to the front. It was a pretty cool trick, but it scared Madi a little bit. She hugged Nonna until the show was over. But other than that, she danced, clapped, sang, and cheered during all of them. I was pleasantly surprised. Michael and I rode the Great White three times, one was videotaped (below). Michael, Shannon, Kylie and I went on a water ride while Madi slept in the stroller. We waited for about an hour in line to ride it. The whole time we were teasing Shannon that she would be the one to get soaked. Guess what- We were right. I barely got wet and she was dripping. So worth the 1 hour wait ;)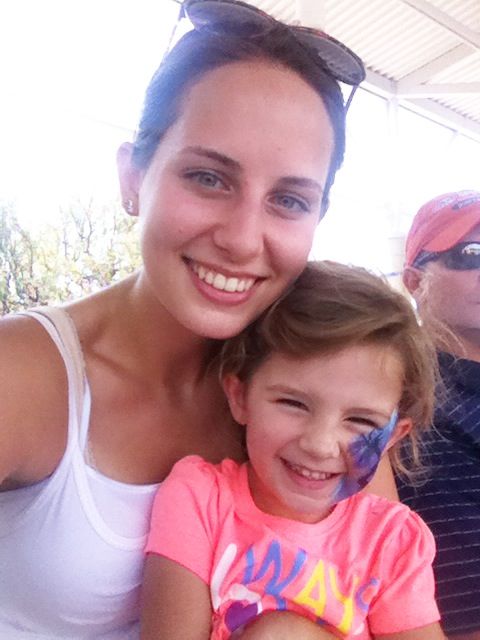 You can't see much, but it still makes me laugh. :)
We stayed from 10 in the morning until 5 in the afternoon. It was hot and we were all tired and hungry by the time we left. We went back to the hotel, got cleaned up, and headed to Saltgrass for dinner. Needless to say, we all slept very well that night. Sunday morning we got up and had breakfast and then on our way back home we went to the Tanger Outlet Mall. It was a nice little stop before going back home. We got a few things, some chocolate at this little store, Madi and I got to pet this adorable little Bulldog, and then we headed back home.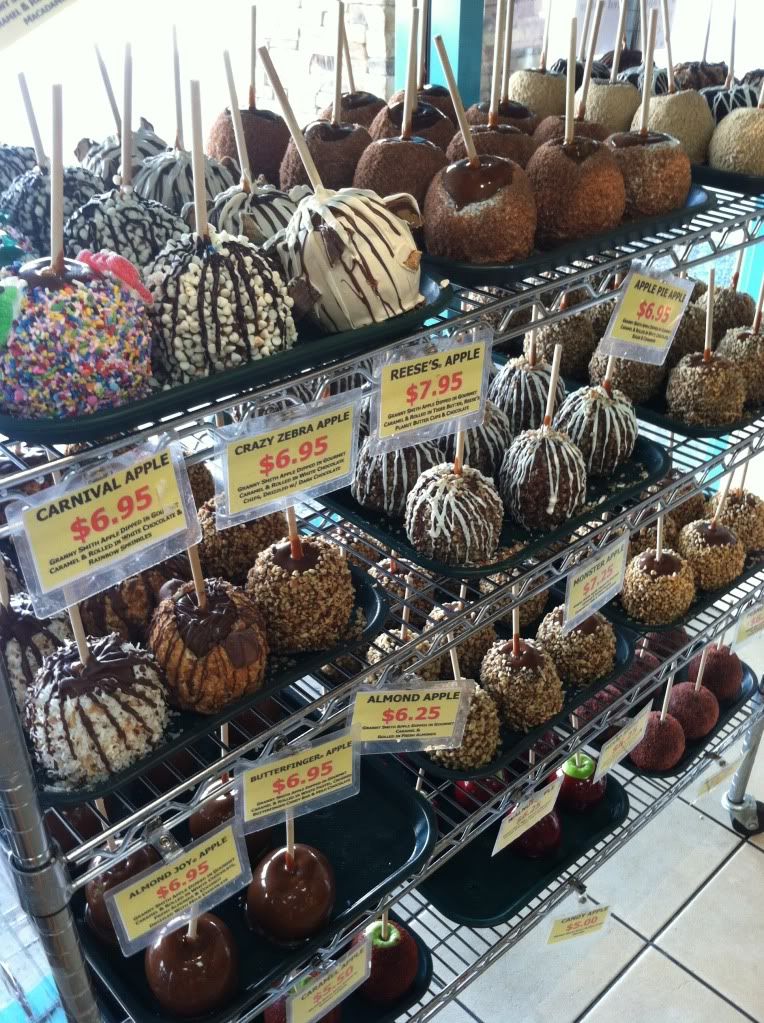 It was such a nice little weekend away before school starts back up for Madi and I. Sea World was wonderful but the time bonding with family was even better.